NEED A LITTLE HELP DECIDING?
We know you have the perfect vision for your entryway that can be tough to achieve through an online order form. We have seen and done it all! These visual guides and FAQs should answer all of your questions. But your idea could blow our minds so our team of self-proclaimed doormat experts are always happy to help!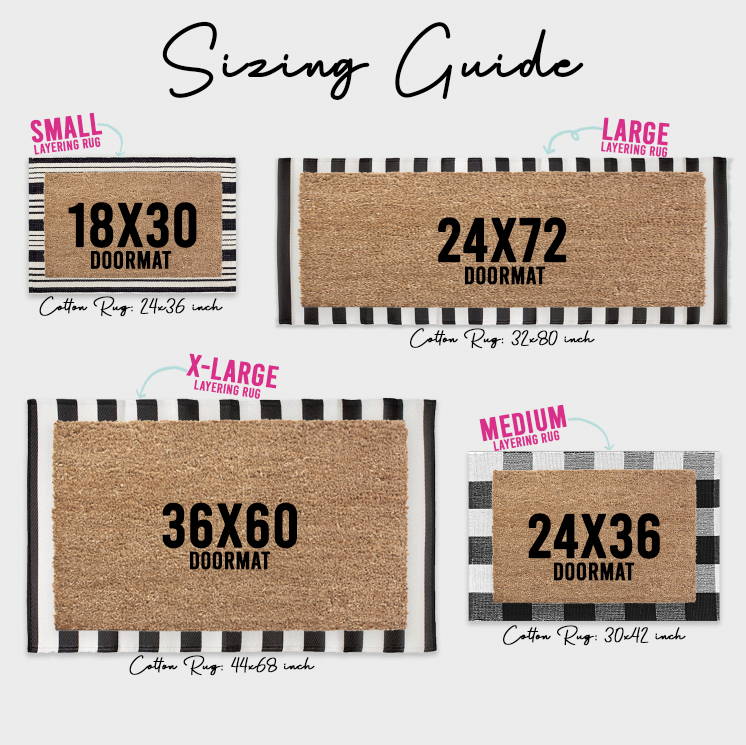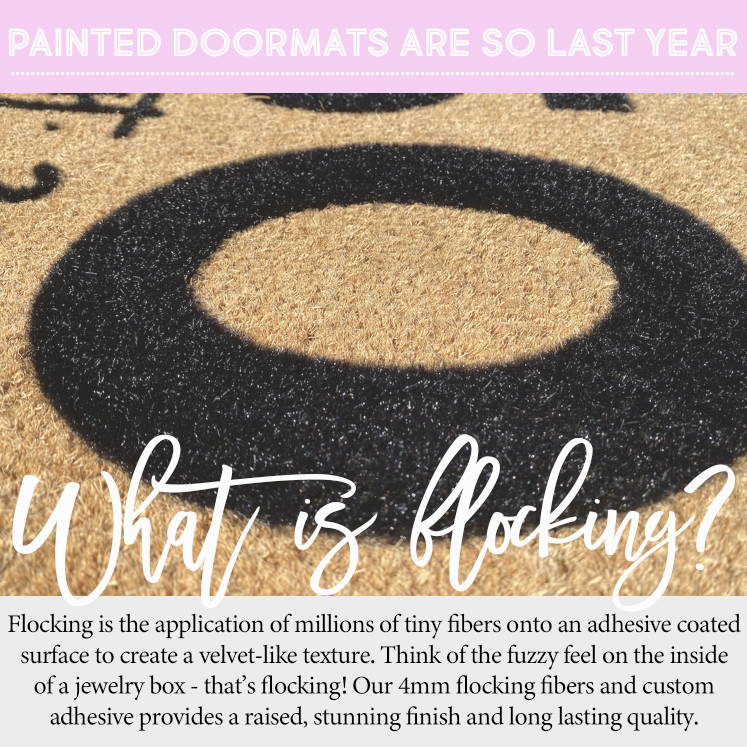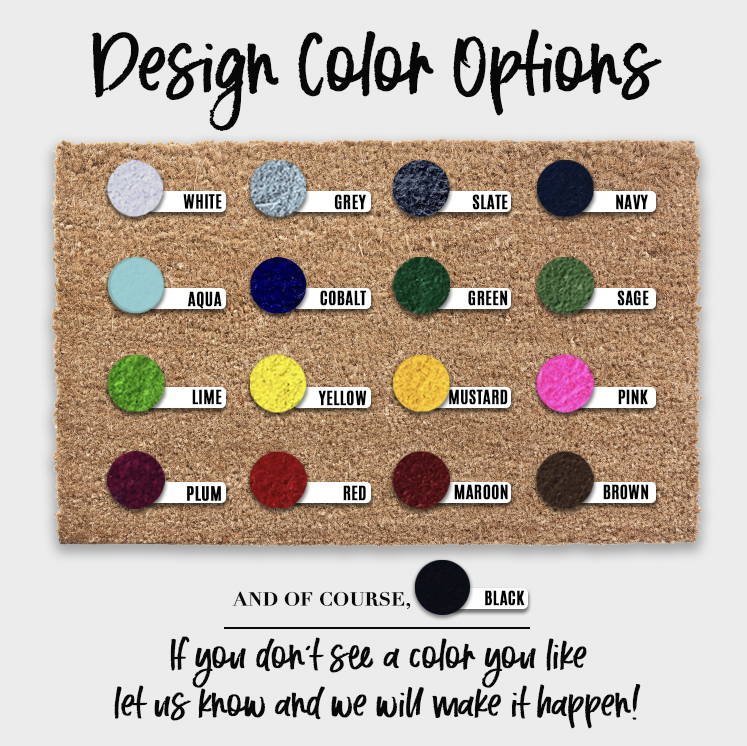 Each order is designed and handmade by our talented team of artists and manufacturers at our hometown warehouse in Tomball, TX.